With its humble beginnings in Logistical & Agricultural fields in early 1970's, ARITS was a conglomerate of trading connoisseurs that quickly rose to expand into IT by setting up multiple APTECH centers across India and then steadily growing its expertise into various fields such as Oil & Gas, Metals, Minerals and Clean Fuels.
Consisting of a team of qualified business experts from the Industry who have nurtured its operations into full maturity, ARITS is also well known within the trader's community of Bombay Metal Exchange and members of ISRI and BMRI networks.
Alongside its trading operations, Arits has implemented several initiatives to highlight the importance of its core ideals- Sustainability and attention to the local community. In order to support this, ARITS has participated in providing Transportation provisions within the community and has ownership of several coffee, spice & honey estates to promote Agrofarming since the last 50 years. Further, ARITS has collaborated with the NSDC (National Skill Development Corporation) to develop the youth in life skills due to which, currently hundreds of thousands of skilled youths are in the global market. In addition to this, in 1995 ARITS proposed fully compensated education within the rural community and setup 19 APTECH Centers to support this objective since 1998.
In keeping the core ideals, ARITS has developed integrated farming solutions such as Aquaphonics, Poultry, Mushroom-culture, Fisheries & Animal Husbandry. Due to the current natural disasters in India, a huge population has lost their homes & belongings. Seeing this as the need of the hour, ARITS is now in the process of creating Agrofarming opportunities for the affected people which would give them a decent working lifestyle, free education for the kids & a sustainable ecosystem.
ARITS also plans to plant trees in all schools & forestry regions to counter deforestation.
ARITS strongly believes that We Only Have One Planet and We are responsible to take care of Our Planet.

ARITS GLOBAL COMPANY

ARITS EXIM

ARITS METALS & MINERALS

ARITS AGROFARMS

SBS

Decoded Capital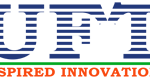 UF Tech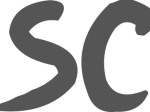 SailCem